We've searched far and wide to find the most natural and healthy products for your skin, including Eminence Handmade Organic Skin Care and Jane Iredale, the Skin Care Makeup. Enjoy browsing, and feel free to ask us questions about any of these amazing skin care products.
Since their inception in 1958, they have been using sustainable farming and green practices to create natural, organic and Biodynamic® products. They believe in providing the best skin care products possible. Their products are proudly free of parabens, animal by-products, propylene glycol, sodium lauryl sulfates, harmful colorants and fragrances, mineral oils, petroleum, and other harsh cosmetic chemicals.
For 20 years, mineral makeup pioneer Jane Iredale, has been creating quality products that adhere to the highest standard of integrity for her eponymous makeup line, jane iredale. With a clear vision of the future, Jane created a mineral foundation that would utilize the most current technology available that looked and felt exceptional and gave full coverage and broad spectrum sun protection. In addition, the use of pharmaceutical grade and certified organic (where available) botanicals and antioxidants were a further commitment to this quality.
The creation of a quality brand In 1868, in Lübbecke in the Westphalia region of Germany, the pharmacist Eduard Gerlach took over his father Ludwig's colonial goods store and expanded it with a drugstore. As a soldier he was able to find out for himself how unbearably painful sore feet can be. As a pharmacist, he was able to successfully mix fundamental substances such as potassium carbonate, unsaturated fatty acids, mineral-based lubricants and disinfecting essential oils in such a way that he was able to market "E. Gerlach's Preservative Cream" in 1882.
Footlogix empowers professionals with the ability to elevate pedicures to a new standard of excellence. Products are easy to use, highly concentrated and cost effective. Footlogix® is committed to ongoing support through superior educational services. The Footlogix home care range provides fast and effective results for continuing use at home. The unique products are lightweight, non-occlusive and easy to apply- leaving no greasy residue. Through the proprietary Dermal Infusion Technology® (DIT) active ingredients are carried into all the layers of the epidermis, helping to restore it to a healthy state.
Trind Cosmetics in Amersfoort is a Dutch company with over 25 years experience in natural hand and nail care. Trind products provide a visibly better condition of the nails, cuticles and hands. They make nails stronger and more beautiful without disturbing the natural structure of the nail. Thanks to the many years of experience, extensive laboratory research and continuous interaction with customers, Trind has become the expert in natural hand and nail care.
As a leader in the professional nail care industry, OPI, a division of Coty, is committed to providing high-quality products and services with a focus on industry safety and innovation. Currently, OPI is available in over 100 countries and offers a full line of professional items, including nail treatments, finishing products, lotions, manicure/pedicure products, files, tools and acrylics. Known for its exceptional formula, fashionable colors and iconic names, OPI's heavily-pigmented lacquers are super rich, long-lasting, and chip-resistant – offering an affordable luxury to consumers.
Nufree Nudesse is the gold standard in hair removal and is carried by thousands of professional salons throughout the world. Nufree Nudesse is not a wax and never sticks to the skin. Nufree Nudesse is self-preserving antibacterial/antimicrobial so its safe, clean and germ free. Nufree Nudesse is completely botanical and safe for the entire body. Nufree Nudesse doesn't dry and can be erased any time! Nufree Nudesse is scientifically tested and uses no animal products.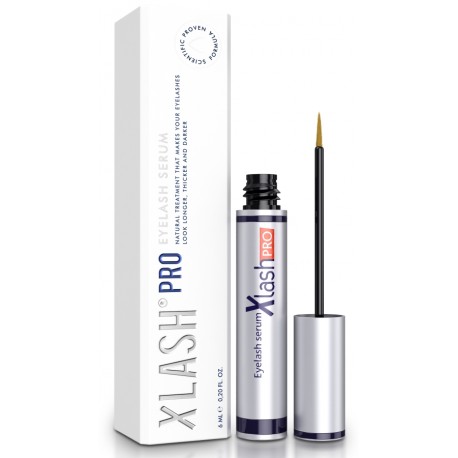 The best eyelash enhancer to naturally grow your lashes, increase their volume and length and provide them with a gentle care. Combining breakthrough science and proven natural extracts. Launching in London (UK) in 2011, Xlash is committed to sustainability for a fresh approach to beauty that prioritizes respect for the skin – and for the planet.
Anna Green was exposed to the world of visual art at young age, in my birthplace, Melbourne, Australia. After high school, she went to Ontario College of Art, where her focus was fine art. She had intended to carry on in her education to become a medical illustrator. Her style is considered "whimsical" ….a reflection of her daily activities, thoughts and dreams. Anna's current medium of choice is liquid acrylic, which gives her work fluidity while still offering rich tones. The female image has become her trademark. Her paintings often evoke a smile or a chuckle, as the viewer can often see elements of themselves in each.
The Naked Bee was founded on a simple principle – the idea that a business should give more than it takes. We strive to create products that make a positive impact on both people and the planet. We at The Naked Bee are passionate about this philosophy – that's why we choose to use only the safest and most responsible ingredients. We never use questionable preservatives like parabens, and we make everything in the USA to ensure this quality. All Naked Bee products are cruelty-free.
IZIPIZI, it's everyday glasses that put a smile on your face. Colorful collections, no limit to your taste! Classics reinvented, designed to fit, for reading and for the screens, for the sun and just for fun. All made easy, for you, me, everybody, it's IZIPIZI!
Infused with rich spirit and history, Denis and Dominique Vogade carry on the lifestyle founded by their grandparents with the creation of Lothantique, a modern company that combines old world Provencal tradition and formulas with contemporary technology.   Selecting only the finest ingredients from the most elite areas of the world, we at Lothantique strive to recreate the handmade quality and uniqueness first engaged by the Vogades of Haute-Provence in order to bring you the finest selection of luxurious bath, beauty and home fragrance products.
Remedium – Relief In It's Purest Form
Remedium's Magnesium Balm is a smooth moisturizing balm that can be used on even the most sensitive of skins. While not only leaving your skin feeling smooth and healthy, it also provides the benefits of transdermal (through the skin) magnesium supplementation.
Magnesium is a natural anti-inflammatory and when delivered to a targeted area will aid in muscle soreness, arthritis and joint pain.
Envy "The Anti-Aging Wellness Pillow"
The Envy Pillow patented 'V' shaped design provides Off-Your-Face positioning and optimal neck & spinal alignment.
The result is a peaceful, restorative, deeper sleep, minimal tossing and turning, and a wrinkle-free, pain-free morning.
Corina Organics "Formulated from Nature"
"Certified Organic 'and Sustain-ably Sourced Collection of Hand and Body
care.  We take great pride in using the highest quality ingredients possible in our formulations. A personal "hands-on" approach is taken when selecting and harvesting the proper tree essences, herbs, plants, fruits, flowers and vegetables.'Throughout the year, ingredients such as alfalfa, chamomile, echinacea, nettle, red clover, along with a variety of botanical tree essences, are hand selected and harvested from different regions of the Pacific Northwest's forests and farms. With a distinct focus on holistic remedies, purity, craft, and quality, all Carina products are manufactured by hand on the North Shore of Vancouver, British Columbia."
Bathorium
Premium bath products from a Canadian company with a global  mission to "bring back the bath."
Kate Ward Designs – are  now available at the Lillypad.
You can choose from earrings, bracelets and necklaces – solid sterling silver jewellery to compliment your wardrobe